ImmTOR™: Selective Immune Tolerance Technology
The current challenge
for biologic therapies: the body's own immune response1
Many biologic therapies trigger neutralizing antibodies (NAbs) that counteract their therapeutic benefit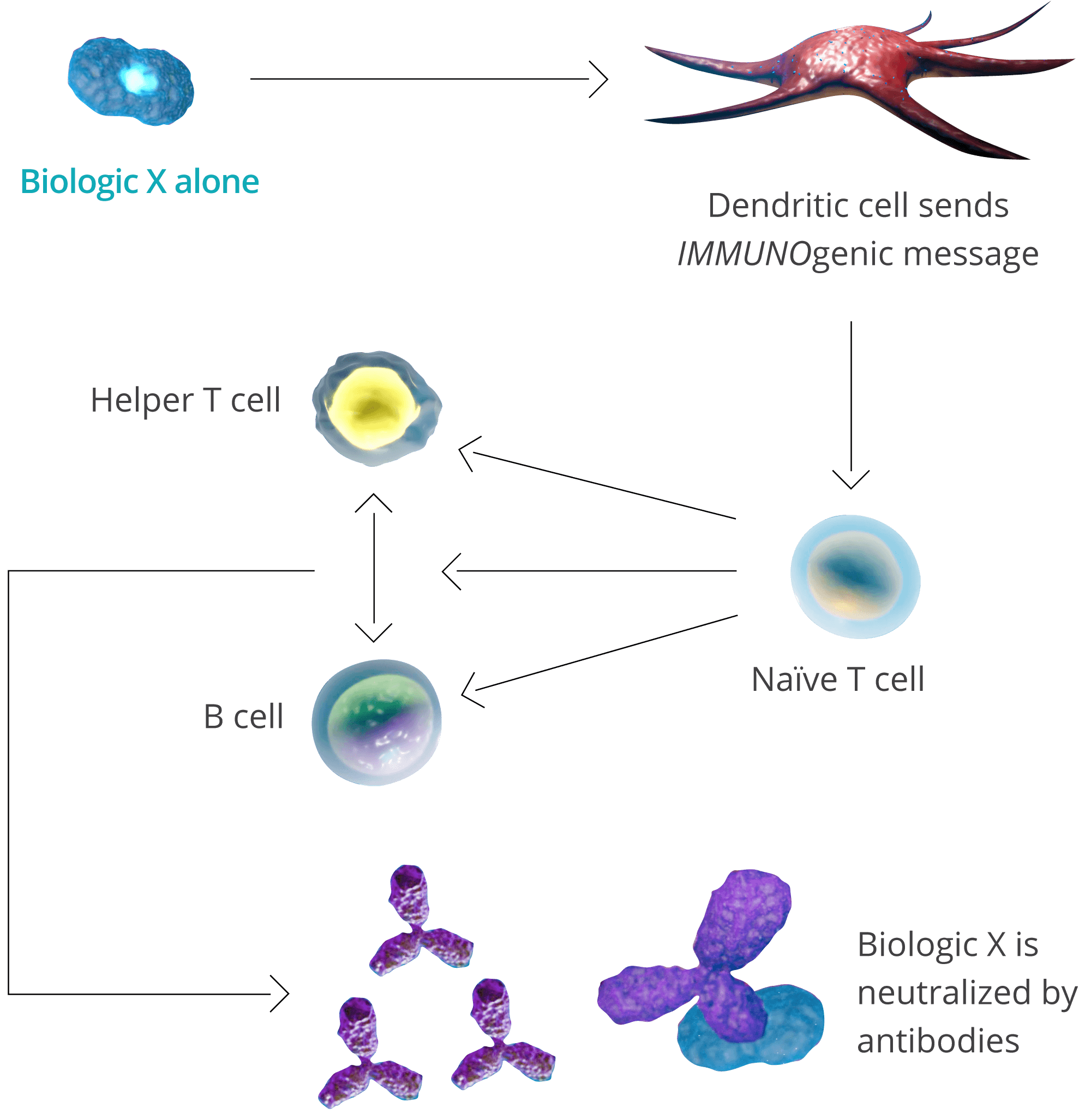 The introduction of a biologic therapy into the body can activate NAbs, which act to reduce the efficacy of the therapy. Sitting at the crossroads of immune stimulation and immune tolerance, dendritic cells—the "sentinels" of the adaptive immune response—provide a promising target to mitigate these unwanted and therapy-specific immune responses.
The solution
to an unwanted immune response: ImmTOR™1,2
ImmTOR promotes selective immune tolerance of the biologic therapy, allowing the therapeutic goal to be achieved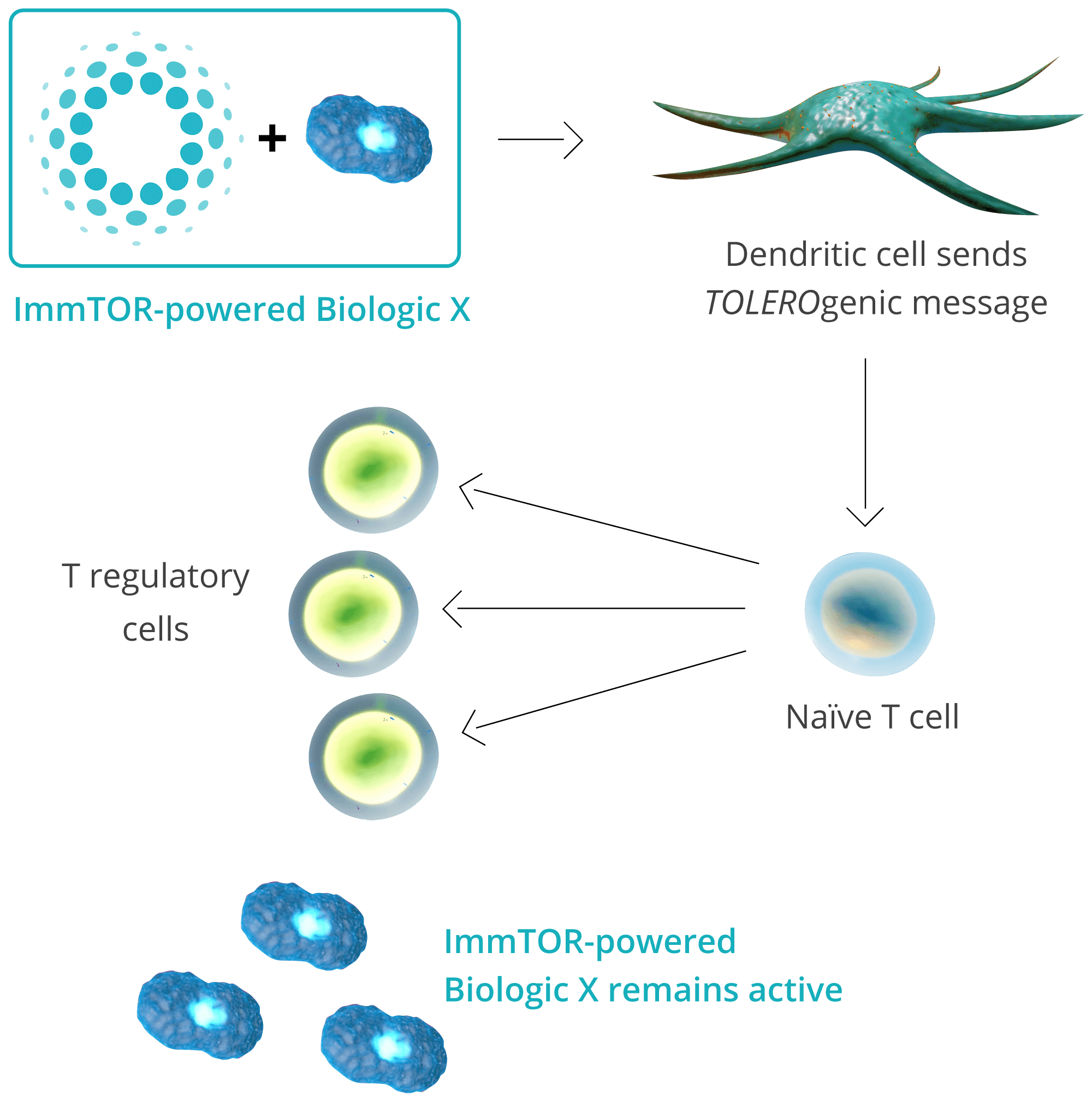 ImmTOR stimulates the dendritic cell to send a tolerogenic message to naïve T cells to develop into T regulatory cells, or T-regs. The T-regs then disseminate the message that the biologic therapy should be selectively tolerated by the immune system.
See how ImmTOR selective immune technology works
---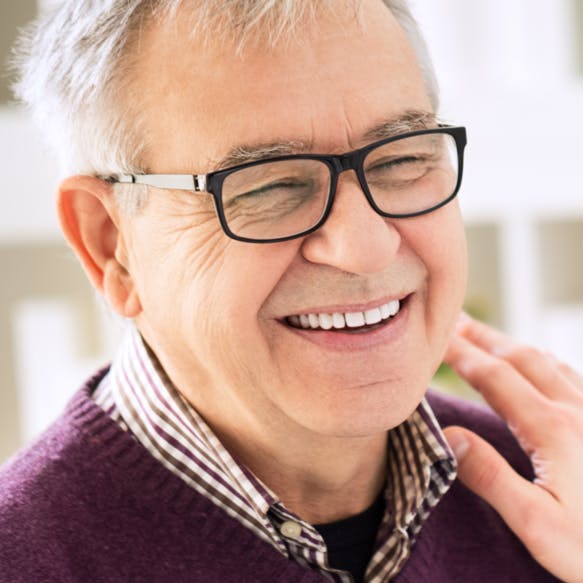 ImmTOR: Chronic Refractory
Gout Therapy
ImmTOR powers sustained efficacy of pegadricase for chronic refractory gout, a debilitating disease that affects approximately 160,000 people in the United States.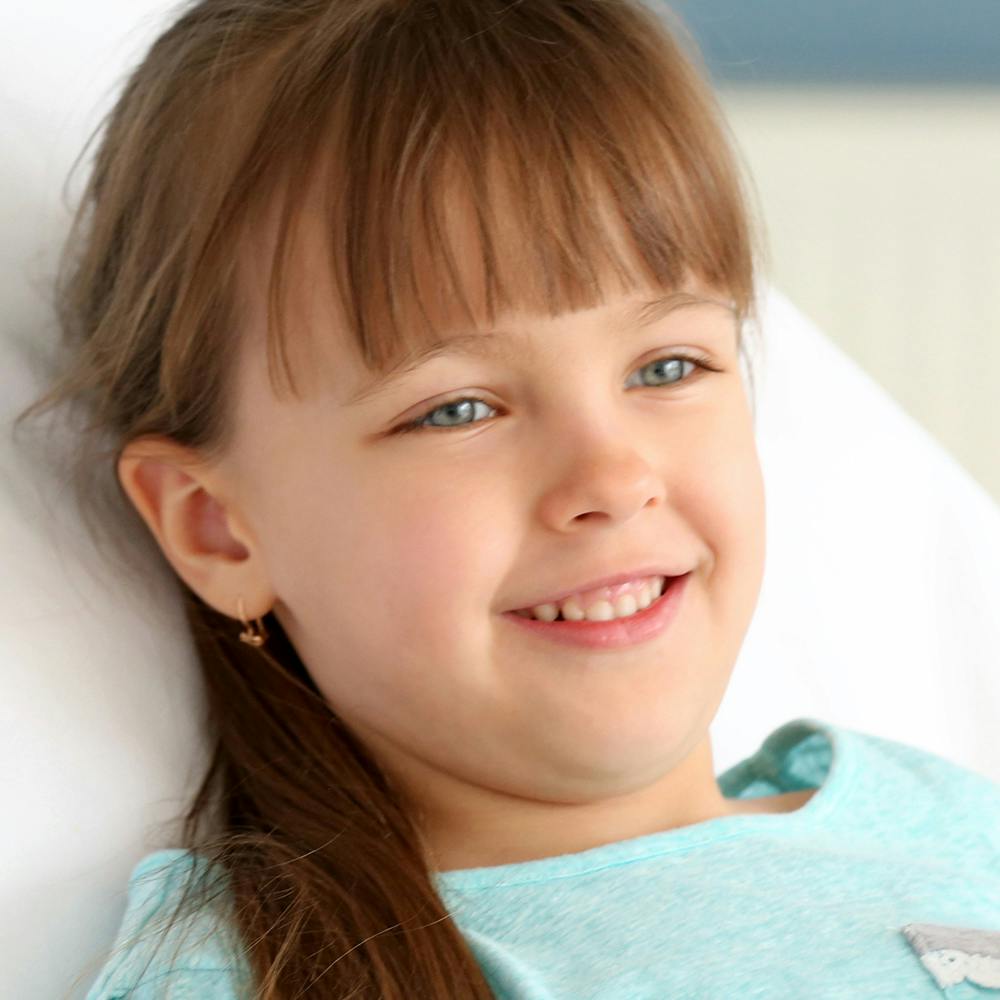 Selecta Biosciences has generated preclinical evidence for the potential of ImmTOR to extend the benefits of gene therapy.
References: 1. Kishimoto TK, Maldonado RA. Nanoparticles for the induction of antigen-specific immunological tolerance. Front Immunol. 2018;9:230. 2. Sands E, Kivitz AJ, DeHaan W, et al. Update of SEL-212 phase 2 clinical data in symptomatic gout patients: SVP-rapamycin combined with pegadricase mitigates immunogenicity and enables sustained reduction of serum uric acid levels, low rate of gout flares and monthly dosing. Poster presentation at: 2018 American College of Rheumatology/Association of Rheumatology Health Professionals (ACR/ARHP) Annual Meeting; October 19-24, 2018; Chicago, IL. Poster #2254.